Unveiling
Vital statistics
Date
Near future
Combatants
H.A.W.X. squadron
DDI
Forces
1 fighter, two helicopters
Aircraft, defenses
Casualties
N/A
Heavy
Progression
Next
Rescue
Previous
Rocketman
Unveiling is a mission launched by the H.A.W.X. squadron to as the war with DDI entered an open stage.
The Joint Chiefs, after the Firestorm satellite was revealed, broke out into open warfare with the mercenary group. As the Marines and US Air Force deployed, the H.A.W.X. squadron flanked and attacked fuel assets and a UAV facility. Arrow escorted two rescue helicopters into DDI territory to search for Sonnet.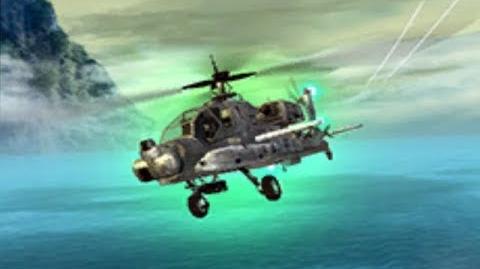 Each H.A.W.X. pilot flies a different aircraft in the next mission, immediately following.
Community content is available under
CC-BY-SA
unless otherwise noted.